ROI of Strategic Energy Management
Friday, November 13th, 2015 7:30 AM to 9:30 AM
Cleveland State University Student Center, Ball Room (Third Floor)
Register today to learn how to make energy efficiency work for you. An effective energy management program is a first step in getting your company to achieve a BHAG (Big Hairy Audacious Goal) Energy goal. Richard Wohaska Maria Gutierrez and Katie Flynn will walk us through a comprehensive energy management process and present several cases where successful implementation of the process within businesses in the region has yielded significant resource efficiencies and cost savings.
Guest Speakers:
Location:
Cleveland State University
Student Center
2121 Euclid Avenue, Cleveland, OH
Located on the Cleveland State University campus map as SC. Download the campus map here.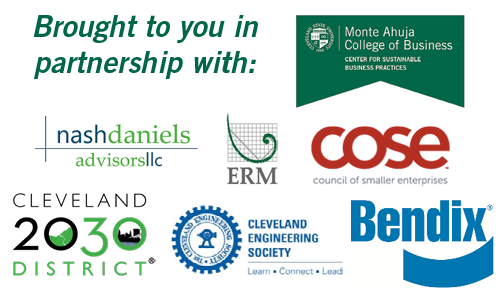 If you are a CSU student or alumni, a member of the Cleveland 2030 District or the Cleveland Engineering Society, Register here. (Cost $25)
If you are NOT a CRT member, Register here. (Cost $40)
I am not a CRT member, but I'm interested in learning more: