Posted on March 27, 2018 at 2:59 PM, updated March 27, 2018 at 3:00 PM Print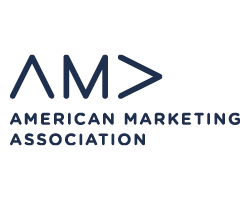 Join the American Marketing Association (AMA) for an "All You Can Enjoy" fundraising event for $20 on April 27th, 2018.
The American Marketing Association is a professional marketing roup with student chapters that focus on professional development, education, networking and community service. The Cleveland State University Chapter of the AMA is entirely student-run and helps students learn skills like Digital Marketing, Advertising and networking. Students engage in LinkedIn workshops, other professional development activities and community service.
The fundraiser is 21 and older please. There are no pre-sales, please pay at the door. Cash Only.
DATE:
April 27th, 2018
TIME:
8:30 PM to 11:30 PM
LOCATION:
Dive Bar: 1214 West 6th Street, Cleveland, OH 44113
COST:
$20. Covers endless food, domestic draft and well drinks. All proceeds are a fundraising effort for the Cleveland State AMA Chapter.