Posted on April 12, 2021 at 7:30 PM, updated April 13, 2021 at 9:04 AM Print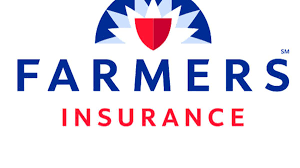 Farmers Insurance, one of the largest insurance carriers in the country, is seeking CSU students to join their team.
Join Cleveland State University alumni and hosts Sarah Bargar (Adjunct Finance faculty and Product Manager) and Cody Weston (recent CSU Alum and Product Analyst) for a casual, live coffee chat about working at Farmer's Insurance. This is an opportunity to ask questions about corporate career opportunities, work during the pandemic, company culture and diversity and inclusion efforts and more!
These sessions are one-on-one. Reservations are first come, first served.
Farmer's Insurance is actively hiring for full-time career opportunities and Fall 2021 Internships. Specific openings include: Information Technology, Actuarial, Math, Accounting, Risk Management, Pricing and Product Analytics, Pricing Actuarial, Business Insurance, Research and Development and more.
All are welcome to attend the Webex sessions, but you must register through Hire-A-Vike/Handshake.
All events can be accessed through your Internet browser, but for the best experience, download the free Webex app here. Not yet registered on Hire-A-Vike/Handshake? Get the details here.
RSVP by clicking on the dates/times below: