Posted on October 28, 2019 at 10:10 PM, updated October 28, 2019 at 11:42 PM Print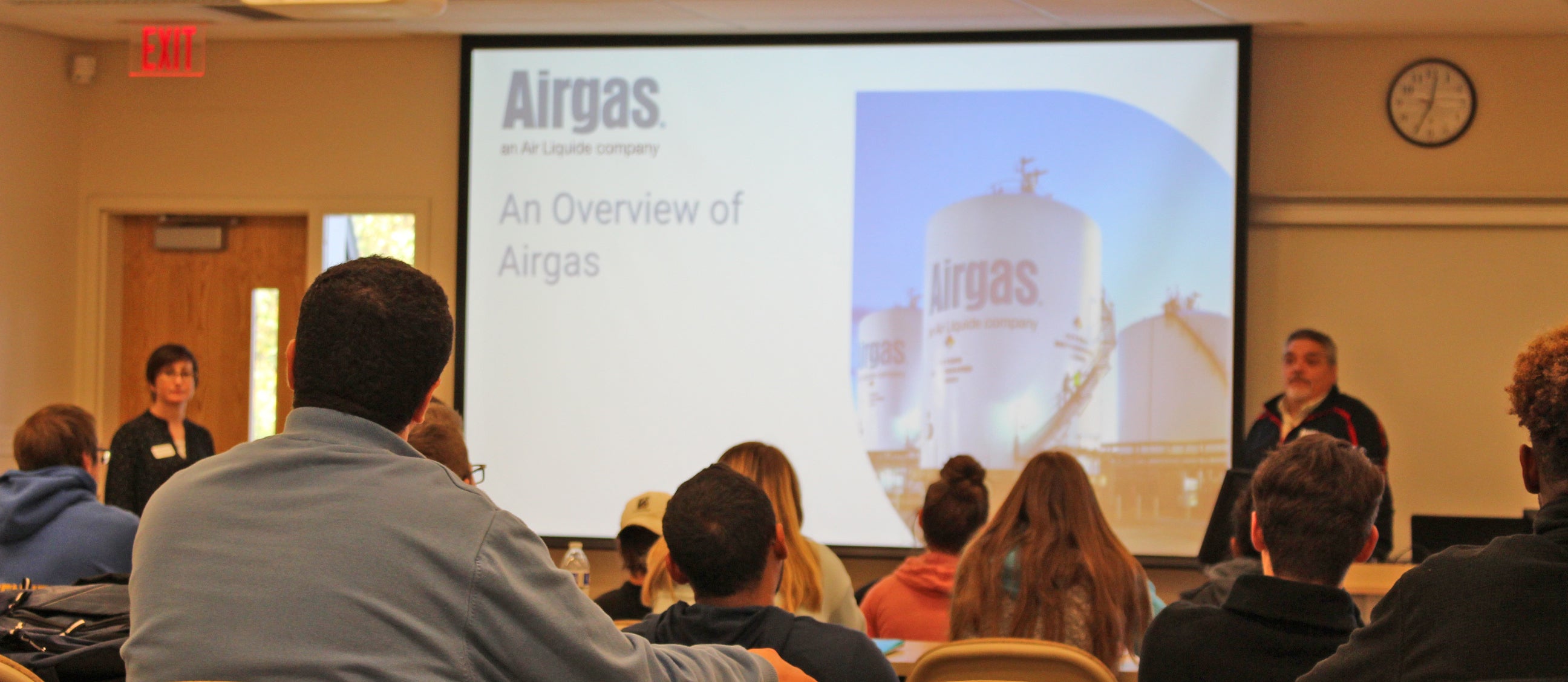 On Tuesday, October 22nd, representatives from Airgas, an Air Liquide company visited Mary Janis Rose's ACT 222 Managerial Accounting class to bring their knowledge of how a manufacturer operates to students. 
Catherine Catino, Human Resources Business Partner and Geoff Manginio, a District Manager based in Cincinnati attended class.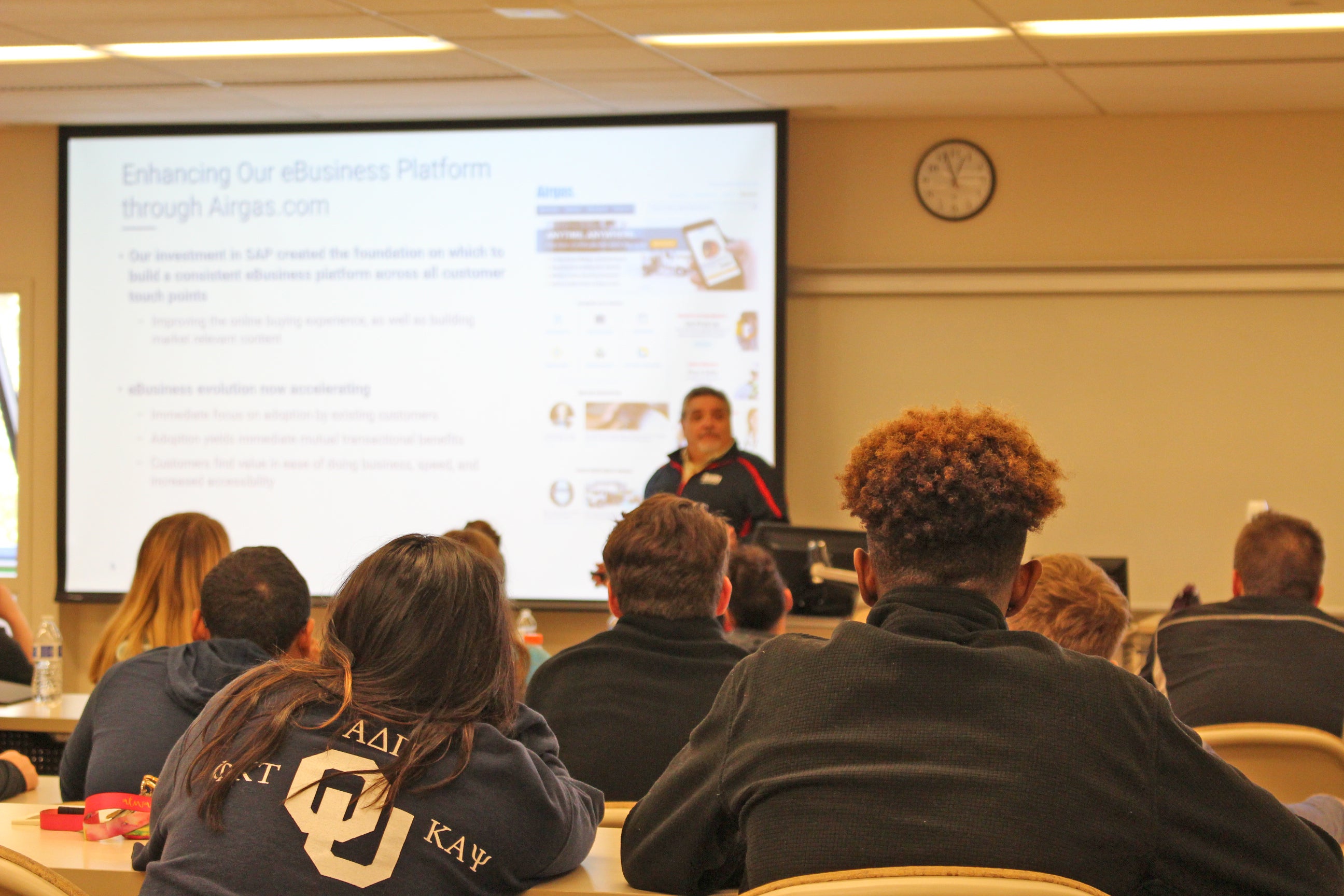 Managerial Accounting (ACT 222) is a required course for all business majors. As a result, all business majors are represented. Students learn that they need to understand accounting, plus other financial and non-financial information in order to make sound business decisions. Students learn about making a product (versus buying the completed product and re-selling). Since Airgas is a manufacturer, a discussion of their business and how accounting information is used was invaluable, providing first-hand application of the skills students learn in class.  
Airgas generously provided general information about their Income Statement; what activities generate costs, how can they be managed and how they set selling prices. They also provided insight into constructing and evaluating budgets - covering flexible budgets and standard costs as well as capital budgeting.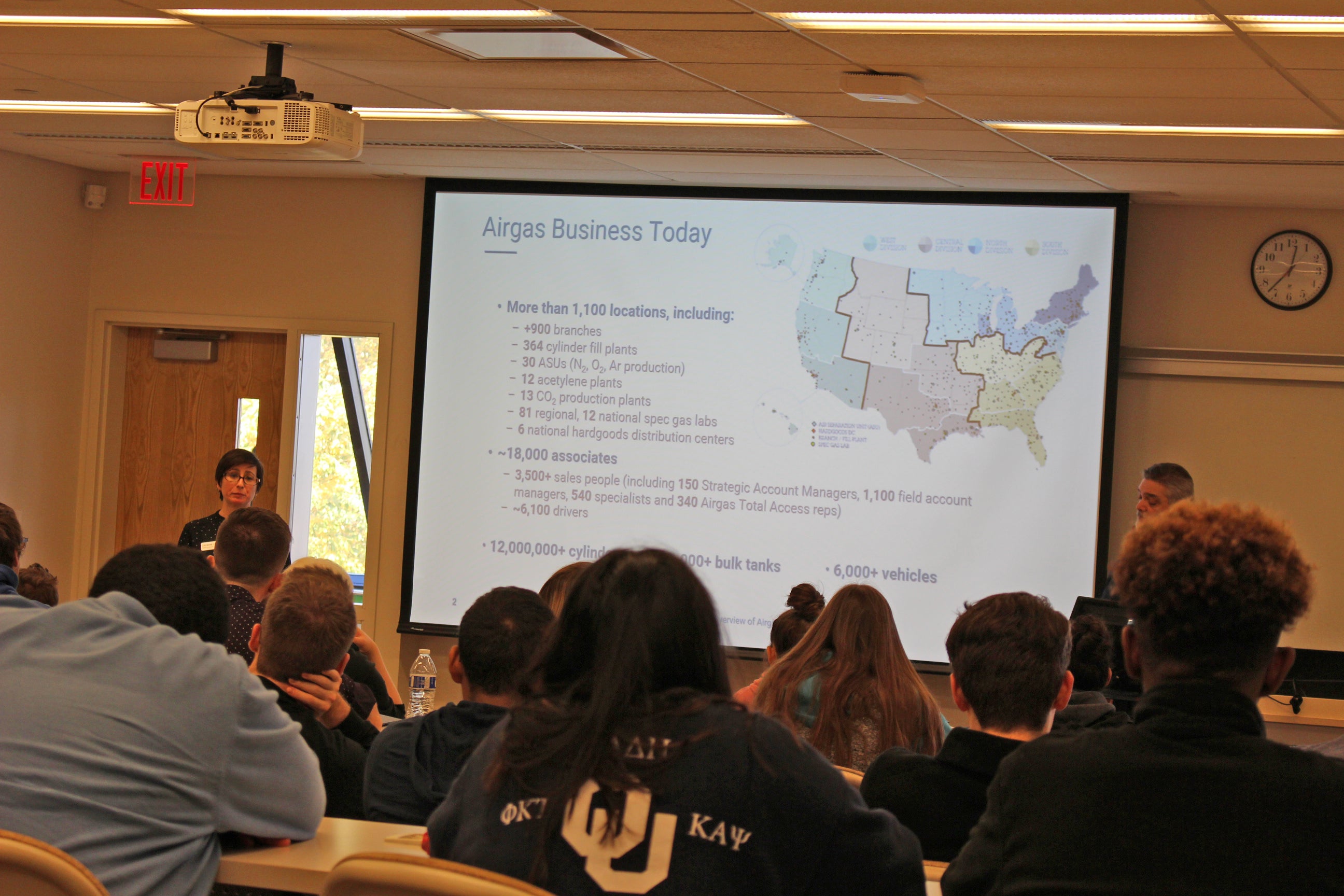 Ms. Catino shared that Airgas is actively seeking Sales Interns and provided information regarding hiring at Airgas and what she looks for in candidates. Mr. Manginio shared his personal experiences with Airgas, from when he was first hired to today.  Both captivated the students for an hour. The presentations were made at both the 10:00 AM and 12:30 PM classes.
View open positions, including the internship positions that were discussed here.