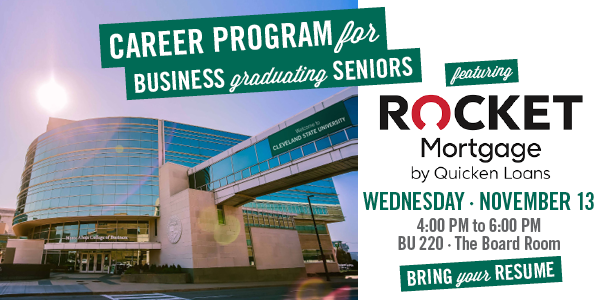 All students are welcome!
Rocket Mortgage by Quicken Loans is hosting a Career Day fill positions! The company is seeking undergraduate seniors who are graduating in December 2019 and May 2020, however all other CSU students are welcome to attend to learn more about the company.
In these sessions, you will learn more about Rocket Mortgage, the benefits the company has to offer, possibly get a "speed interivew", enjoy food from Barrio, hear directly from recruiters, take a picture at the selfie station and possibly win tickets to a Cleveland Cavaliers basketball game! 
November 13, 2019 from 4:00 PM to 6:30 PM in BU 220
Agenda: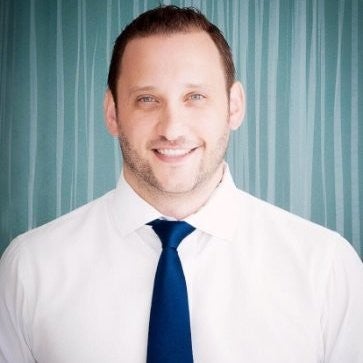 4:00 PM to 4:30 PM: Who, What and Why Rocket Mortgage by Quicken Loans? Adam Speck (LinkedIn, must be signed in to view), Senior Vice President 
4:30 PM to 5:00 PM: Talent @ Quicken Loans– Current Rocket talent explain their roles
5:00 PM to 6:00/6:30 PM: Concurrent sessions that include speed Interviews (15 minutes each) for students of interest and networking with recruiters about your specific interest and the company