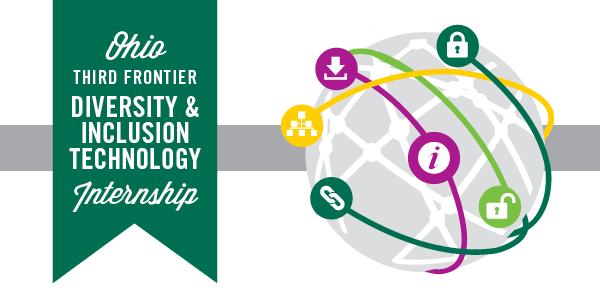 The Diversity and Inclusion Technology Internship program is seeking highly-motivated college students for placement at early-stage technology companies or companies with a technological need in Ohio. The program offers exciting opportunities for students to gain real-world entrepreneurial and business experience. 
To be eligible for the program, a student must be attending an Ohio Institution or be an Ohio resident enrolled in degrees from the Associate to the Doctoral level. Business students are encouraged to apply! The program is seeking students studying in STEM fields, finance, general business, information systems, marketing and design. The program emphasizes outreach from minority populations to engage in technology and startup companies.
This internship opportunity is available through the Ohio Development Services Agency (DSA) and Ohio Third Frontier.
The deadline for companies to apply to be a part of the program is March 19, 2019. Apply here.
The application period for Summer 2019 interns is now closed. Learn more here.