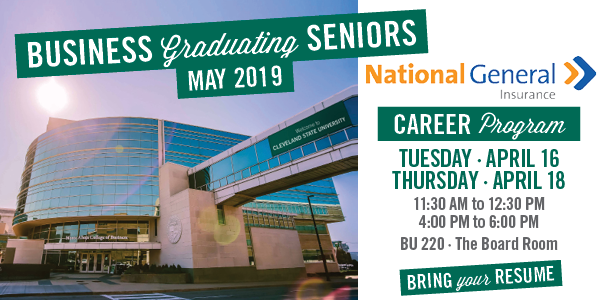 National General Insurance General Information Sessions will be held at 11:30 AM to 12:30 PM and 4:00 PM to 6:00 PM and is seeking to fill 30 positions at their company!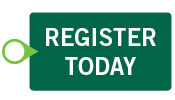 In these sessions, you will learn more about National General Insurance, the benefits the company has to offer, enjoy snacks and hear directly from recruiters. 
After the general sessions, recruiters will meet one-on-one with every student who attends in a speed-networking/interview style meeting. During these sessions, you may be scheduled for an additional interview or be offered a position on-site!
Dates/Times:
Tuesday, April  16, 2019 - 11:30 AM to 12:30 PM and 4:00 PM to 6:00 PM
Thursday, April 18, 2019 - 11:30 AM to 12:30 PM and 4:00 PM to 6:00 PM
An additional session may be added.
What are your next steps?
Please select the event that works best for your schedule here.
Bring at least two, printed, up-to-date resumes and dress professionally! These are real interviews!
Review information about the company on their website here and about the positions they are offering below.
Smile, relax and be ready to talk about why you are a great candidate!
Information about the positions:
Do you want to work in a fast-paced, dynamic sales environment with real opportunity for career growth and advancement? Do you thrive in a performance driven environment where your results are directly recognized and rewarded?
National General Insurance is the fastest growing Property & Casualty (P&C) insurer in the United States and is recognized for our experienced leaders, entrepreneurial culture and energetic environment. NatGen is searching for enthusiastic, motivated, and dedicated Inside Sales Agents to join our growing team in the Cleveland office.  Prior sales experience is not necessary but the motivation and passion for being a successful salesperson is a must! We offer a multi-tiered and in-depth paid training program to provide you with all the tools you need to be successful in our inbound sales center environment. Training covers the Property & Casualty insurance industry, National General Products and Systems, and proven sales techniques to empower you for success.
Compensation: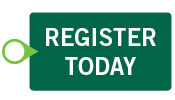 Our high performing first-year sales agents earn an average of $60,000 to $70,000 per year with hourly base pay and uncapped commissions and incentives. Second and third-year agents' average yearly earnings of up to $85,000. Top agents earn $115,000+! 
Don't have your Property and Casualty license? – We'll pay for you to get your P&C license!
Already have a General Lines Property & Casualty license? – Receive a $500 bonus for being licensed!
Signing bonuses? – Complete our training program and receive up to $1,500 in signing and training bonuses!
New Employee Orientation is Friday, June 7th.
What makes National General Insurance unique?
Ability to sell a multitude of industry-leading products from our partner carriers
Entrepreneurial, performance-based and results-focused culture
Company-paid training and licensure
Above market compensation plan with unlimited earning potential
Plentiful, highly-converting qualified leads = very little cold calling
Internal advancement opportunities – grow with us!

Agent, Senior Agent, Executive Agent
Team Lead, New Hire Team Lead, Site Leader, Affinity Account Manager

Sales contests, prizes and competitions
Fun and relaxed work environment including arcade games and ping pong
Primary Purpose:
In this role, you will be responsible for creating a positive relationship with prospective customers by providing Property & Casualty product quotes and selling policies to customers based on their needs. This position may also participate in cross-training and necessary licensing to support the selling of Accident and Health products.
Essential Duties and Reponsibilites:
Following is a summary of the essential functions of this job. Other duties may be performed, both major and minor, which are not mentioned below. Specific activities may change from time to time.
Responsible for using various systems to track, gather information and answer customer inquiries
Identify customer needs and work to meet those needs using sales tools and techniques
Provide appropriate educational information
Working in a team-oriented environment
Meeting key performance metrics such as sales, productivity and quality requirements
Strive to sell the NatGen Insurance product that meets the customer's need or other products when appropriate
Perform other duties as requested, including attending required meetings
Minimum Skills and Competencies:
The requirements listed below are representative of the knowledge, skill and/or ability required. Reasonable accommodations may be made to enable individuals with disabilities to perform the essential functions.
Ability to be qualified by Department of Insurance to be appointed as a licensed sales agent by multiple insurance carriers – which may include additional criminal background and credit checks as required by the Department of Insurance
Proficient in Microsoft Office (Word, Excel, Outlook, PowerPoint)
Demonstrates adequate/accurate typing speed while talking to the customer
Demonstrate professional phone etiquette
Must possess effective verbal and written communication skills
Must perform well in high-energy, dynamic and team-oriented environments
High degree of initiative, mature judgment, and discretion
Desired Skills:
Bachelor's degree
Prior experience working with the public in a customer service or sales environment
Demonstrates the ability to make the "Human Connection" and empathize with the customers
Demonstrates the ability to negotiate in order to adequately sell the brand and product
Demonstrates basic math skills
Demonstrates strong attention to detail, organization skills, and timeliness in order to meet customer service expectations
Demonstrates the ability to think analytically
Demonstrates a high degree of dependability and motivation
Bilingual