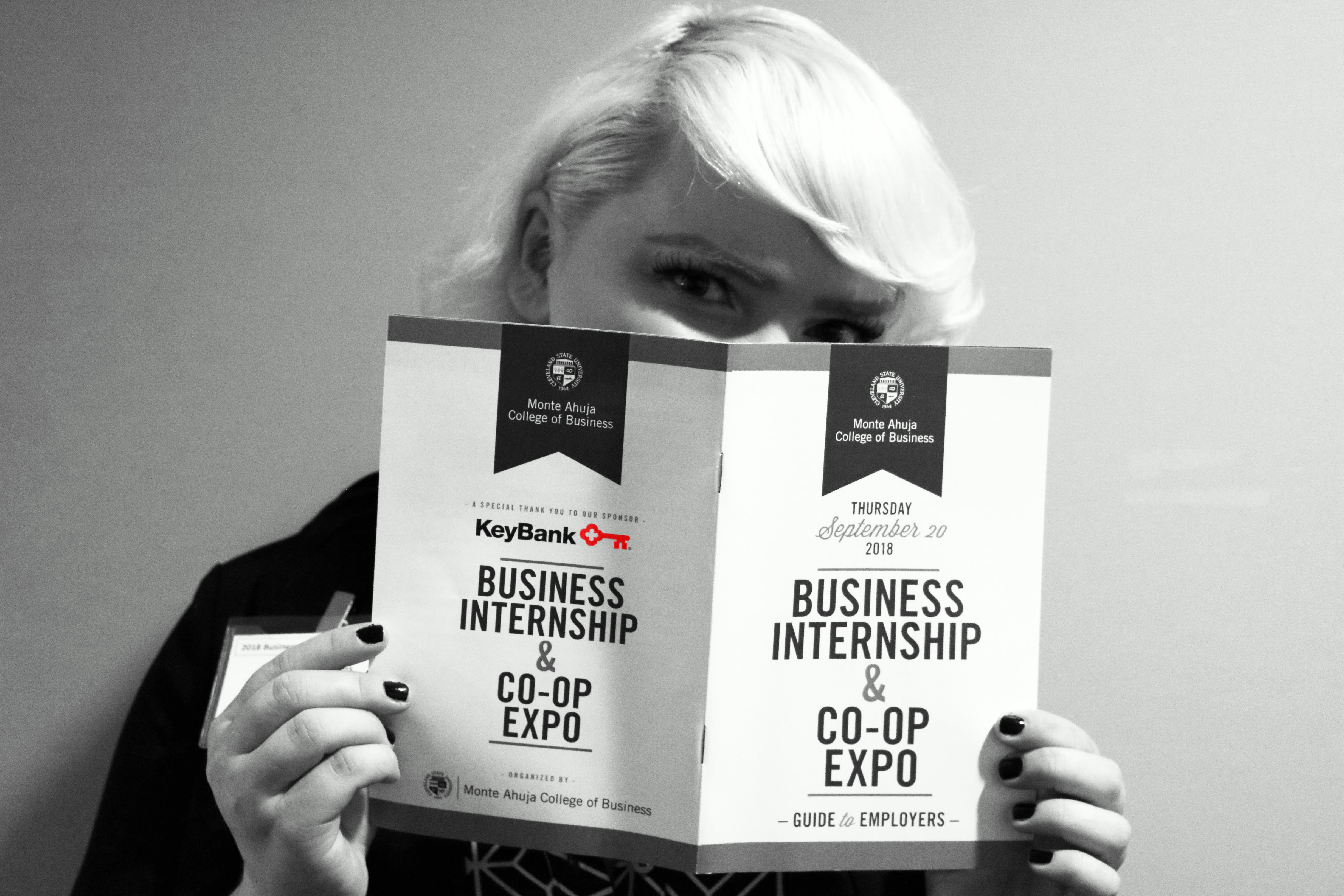 Thursday, September 20, 2018 marked the fifth annual Business Internship & Co-op Expo held within the Monte Ahuja College of Business.
The event ran from 12:00 noon to 4:00 PM. Over 200 students attended to meet representatives from 25 companies (see full list here) looking to actively recruit for internships as well as upcoming full- and part-time career positions. Sponsored by KeyBank, the event is an excellent opportunity for College of Business students to network with local employers, gain experience and learn more about the types of internships, co-ops and employment opportunities available.
Employers that attended loved the opportunity to connect directly with business majors.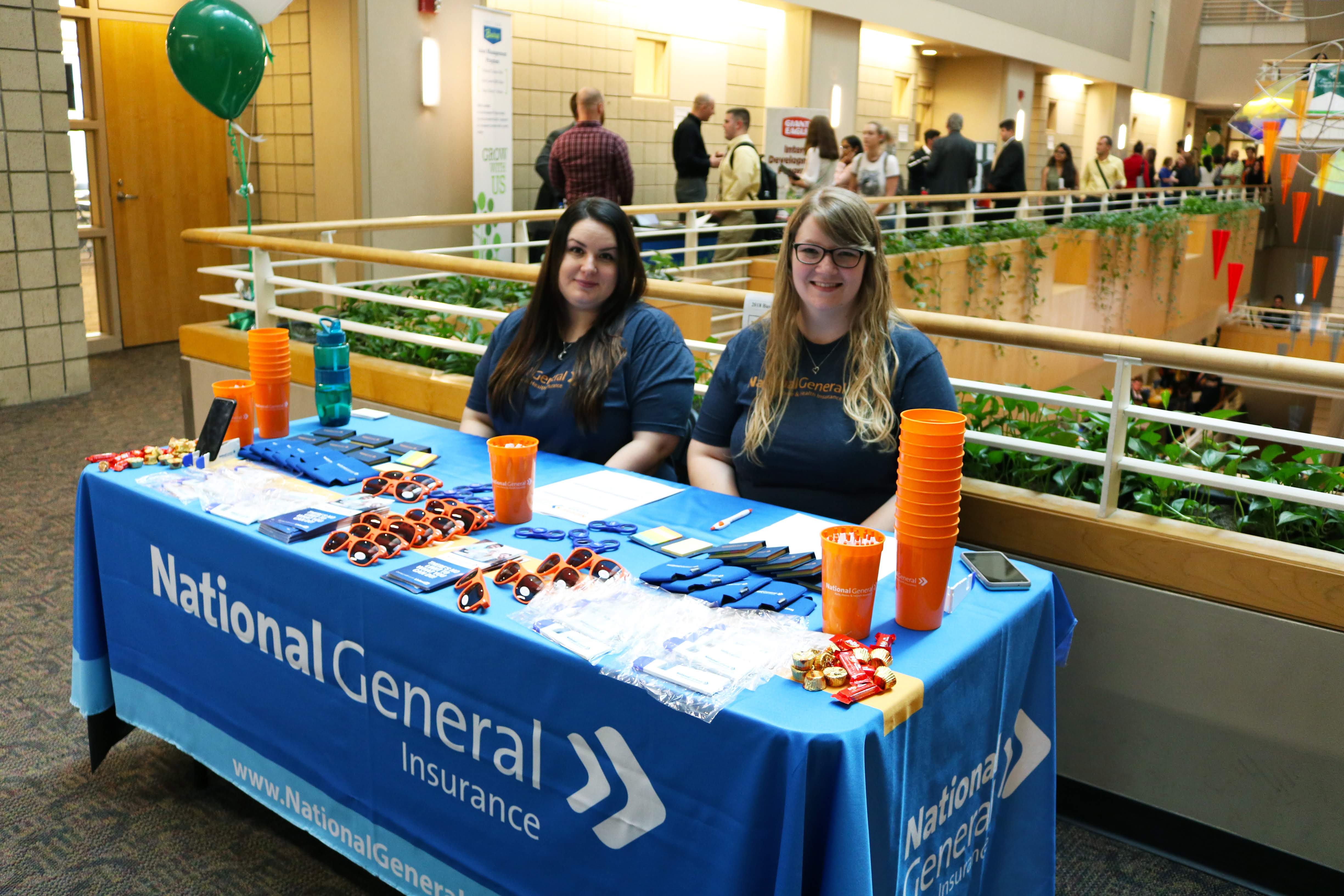 "We were able to collect more than 50 resumes of high-quality applicants to fill our internships and upcoming career opportunities in our Cleveland office," stated Laurel Reisdorf, Corporate Recruiter for National General Insurance. "My recruiting partner Heather and I were highly impressed and wished we could have attended this event when we went to Cleveland State! It's a fantastic opportunity of students and employers alike," she added.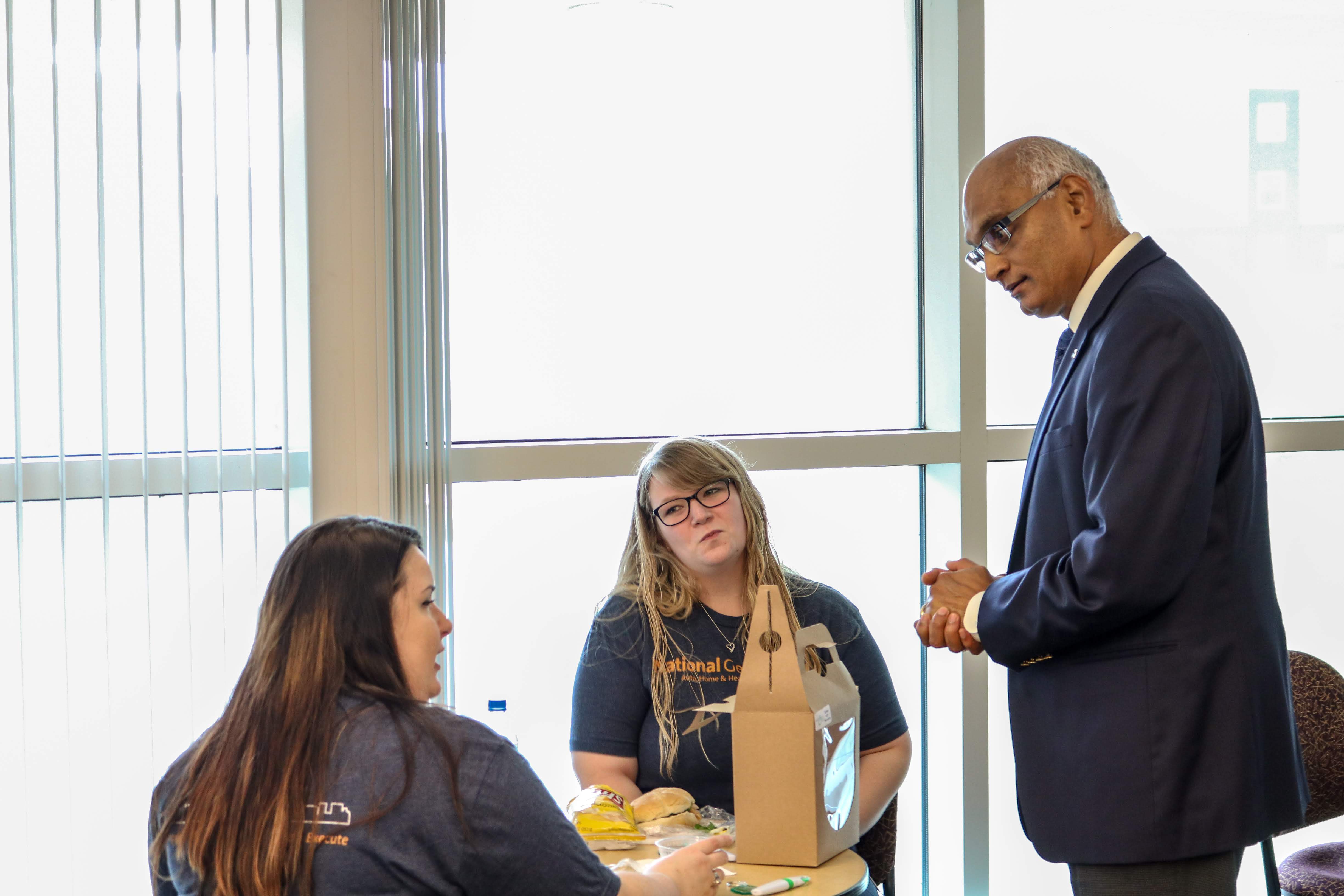 Lunch for employers was held at 11:00 AM which included a visit from Dean Sanjay Putrevu who welcomed the Business Internship and Co-op Expo employers to the College. Refreshments for both students and employers was provided throughout the event since it was held during the lunch hour.
View the video below:
Nicole Merlino, a Cleveland State student double majoring in Marketing and Promotional Communications created the above video and provided the photos and overview story for this article.