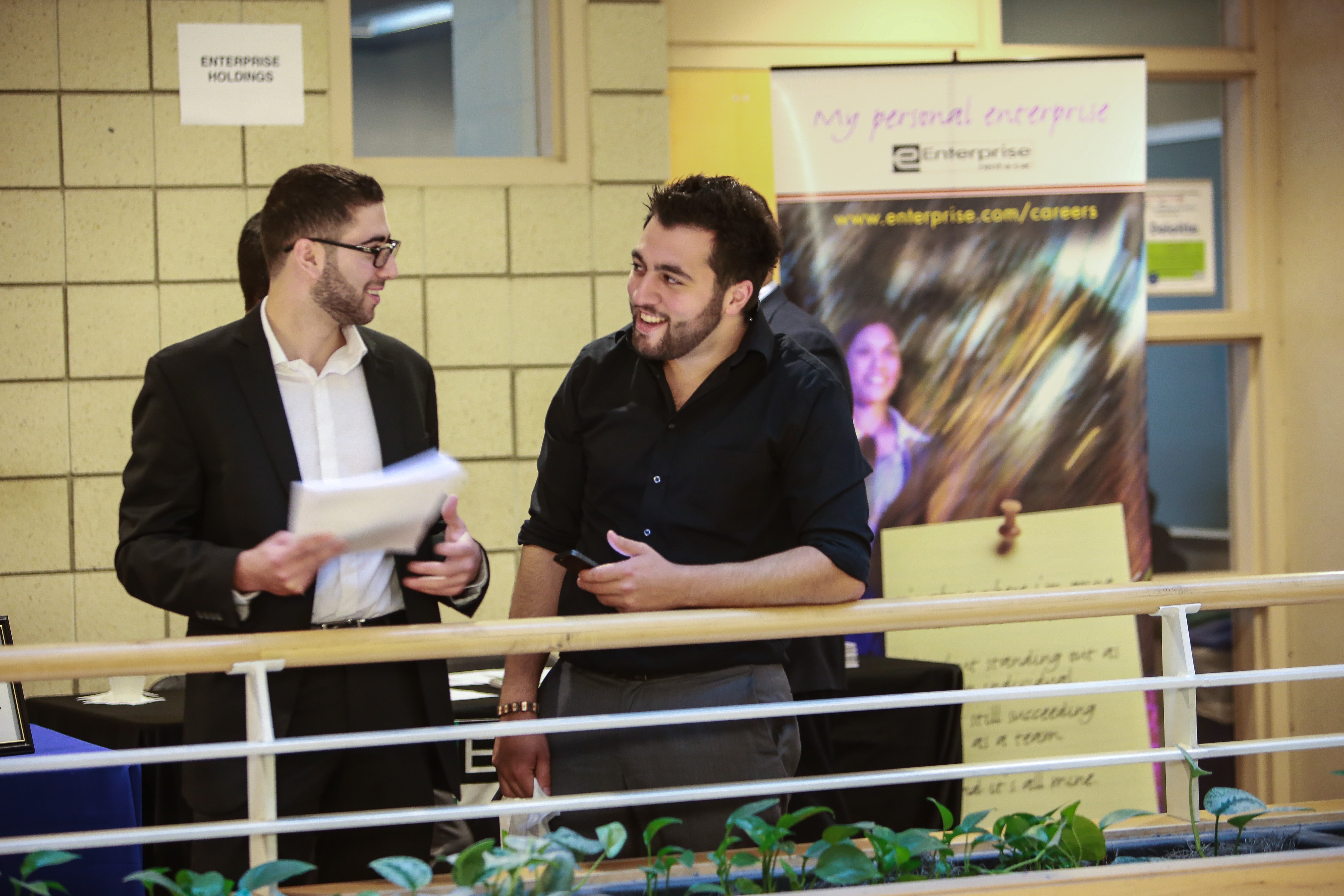 In 2014, the Monte Ahuja College of Business office of Student Services hosted the first on-campus Business Internship and Co-op Expo at Cleveland State. As a result, over 530 student attendees were able to mix, mingle and exchange information with employers. The event was held again on October 8, 2015; October 13, 2016; September 14, 2017; September 20, 2018 and September 26, 2019. Each year, the event has received better attendance from employers and Cleveland State University Students.
Employers: 
View information about our virtual Fall 2020 Expo here and apply before September 30th!
Students: 
Register early for the virtual Fall 2020 Expo here on Brazen!
With support from: