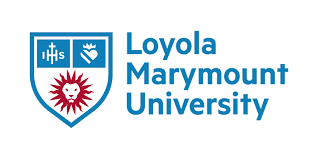 Siyuan (Michael) is a student researching under professor Dong Chen and a previous market research analyst at PaqTech, a technology startup based in Los Angeles. The company utilizes patented UV-C ozone technology in its high-tech athletic bags to purify germs and control odor. It is currently working toward expansion into agricultural, medical, and military verticals. Besides Paqtech, Siyuan is the founder and director of his nonprofit, CultureBloom, an organization that connects students in different countries to promote discussion of global issues. He is also the curator for his city's TEDx organization, TEDxDiamondBar.
---
Abstract
Survival by diversification? A case study of an entrepreneurial firm's business scope expansion
Diversification is a major topic under business expansion strategies, but previous diversification research mainly emphasized the study of large firms and neglected small and medium-sized enterprises. Although disadvantaged with fewer resources and capabilities, smaller firms are increasingly pursuing divarication, expanding into new verticals and industries. Their efforts are often frowned upon due to the traditional notion that businesses should develop a foothold in the market of a single industry before expansion, but it could be plausible that startups may profitably operate an ecosystem of diversified businesses. Our study examines the drivers of diversification for startups through a case study approach,  analyzing a Los Angeles-based startup that focuses on natural purification technologies. The company is pursuing expansion beyond the athletic apparel industry and into new verticals. In this article, we first review prior literature on diversification and highlight their limitations in explaining small firm diversification. We then explain the research methodology and present a description of the case. Next, we analyze our data and compare our findings with extant literature. Three main internal and external drivers for startup diversification are derived from the study: startups are more likely to diversify when their founders have diverse business experience, when their technology has applications in other industries, and when they experience challenges in its mainstream business.
Co-presenter: Dong Chen