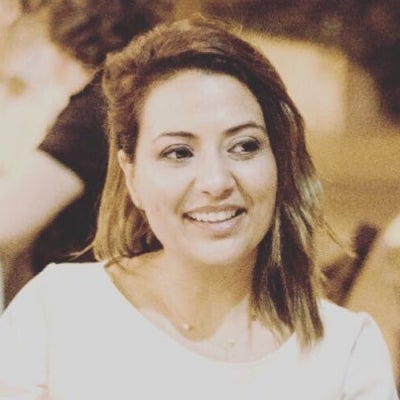 Sandy Rihanna is a results-oriented professional with a sound academic background covering multiple disciplines including engineering, technology, healthcare and management. A creative thinker, Sandy is  multilingual and has presented at numerous international conferences and workshops. She is first-author and co-author of more than 40 peer-reviewed articles in various domains in the medical and in the healthcare technology interdisciplinary journals.
A computer communications engineer, Sandy received her Master's degree and Ph.D. in Biomedical Engineering from the Technical University Of Compiegne, France. While there, she was awarded the Best Ph.D. Prize called the Guy Denielou Prize.
She is qualified to the 61th section: Computer Engineering, signal processing and control in France.
She is a Fulbright scholar at University Of South Florida, USA and an invited researcher at Ecole PolyTechnique Montreal.
She joined USEK in 2011 to establish the Biomedical Engineering Department, American Board of Engineering and Technology (ABET). She is currently an Associate Professor and the Head of Department.
She has a proven track in French-tech, in international startups and in industrial applications. Currently, she also works part-time as a consultant to various government, startups and industries.
---
Abstract
Digital technologies and artificial intelligence will redesign healthcare. They have an unimaginable potential. Within the next couple of years, they will revolutionize every area of our life including medicine. As technology has improved and become more widely available, healthcare companies and professionals are embracing innovation, design thinking and entrepreneurial habits.
The objective of this paper is to present the process of innovation in healthcare technologies, it will present a comprehensive roadmap for identifying, inventing and implementing new medical devices. Finally, two case studies that have been emerged from engineering studies will be introduced. The first case study is the design of portable device for new born vital sign monitoring where wearable devices and artificial intelligence can be used in order to process and to analyze vital sign monitoring. The second case study will be the design of an online education tools for radiologists and medical physicists where gaming comes to revolutionize digital education in medicine.