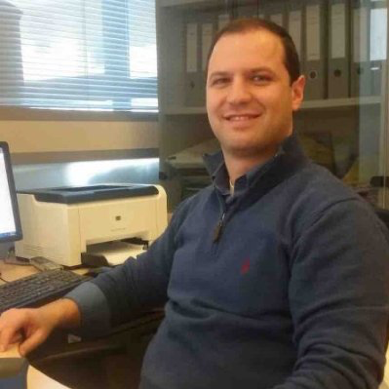 Nemr El Hajj is currently the Assistant Dean for Grants and Projects at the School of Engineering at the Holy Spirit University of Kaslik (USEK). El Hajj obtained his Ph.D. in 2010  in Process Engineering and Mechanical Engineering from The University of  Technology of Compiegne and the University of Picardy  Jules Verne.  He holds a B.E. degree  in Mechanical Engineering from the Lebanese University and a M.S. degree  in Mechanical engineering from INSA Toulouse. He is teaching several mechanical engineering courses within the mechanical department at USEK. His research concern the recycling of plastic materials; the development, characterization and modeling of composite and agro-composite materials with thermosetting and thermoplastic matrices for different applications: aeronautics, railways, buildings, and health. He is the author and the co-author of about 15 scientific papers published in international conferences and international journals and 1 patent. 
---
Abstract
Lebanese Industrial Cluster: Higher Education Institutions Reaching Out to Improve Competitiveness of the Lebanese Industries
Micro/Small and Medium sized Lebanese enterprises, which are the main economic drivers, suffers from several hurdles. To boost the Lebanese economy, only one strategy can be adapted and is the development of the knowledge economy with the aim of "making Lebanon the most competitive and dynamic area of the Middle East, capable of sustainable economic growth accompanied by a quantitative and qualitative improvement of employment and greater social cohesion. Hence, the idea of developing a Lebanese model of competitiveness cluster.
 Another emerging and worrying aspect is the struggling of the Lebanese education system. In general, the Lebanese system has failed to accompany the numerous methodological advancements that have taken place around the globe and it needs to update and change the existing curriculums to promote university-industry links. 
This study proposes to develop a Lebanese industrial competitiveness cluster model ensures the development of major collaborative R & D projects by creating sustainable public and private collaborations, and to promote industry-university links and ensures that these projects respond effectively to economic, technological and scientific issues on a national level. More broadly, this competitiveness cluster supports the economic position of the business fabric companies, by consolidating or building long-term collaborative relationships between industries, services and research organizations. The different roles of each key player of such cluster are defined in this work.