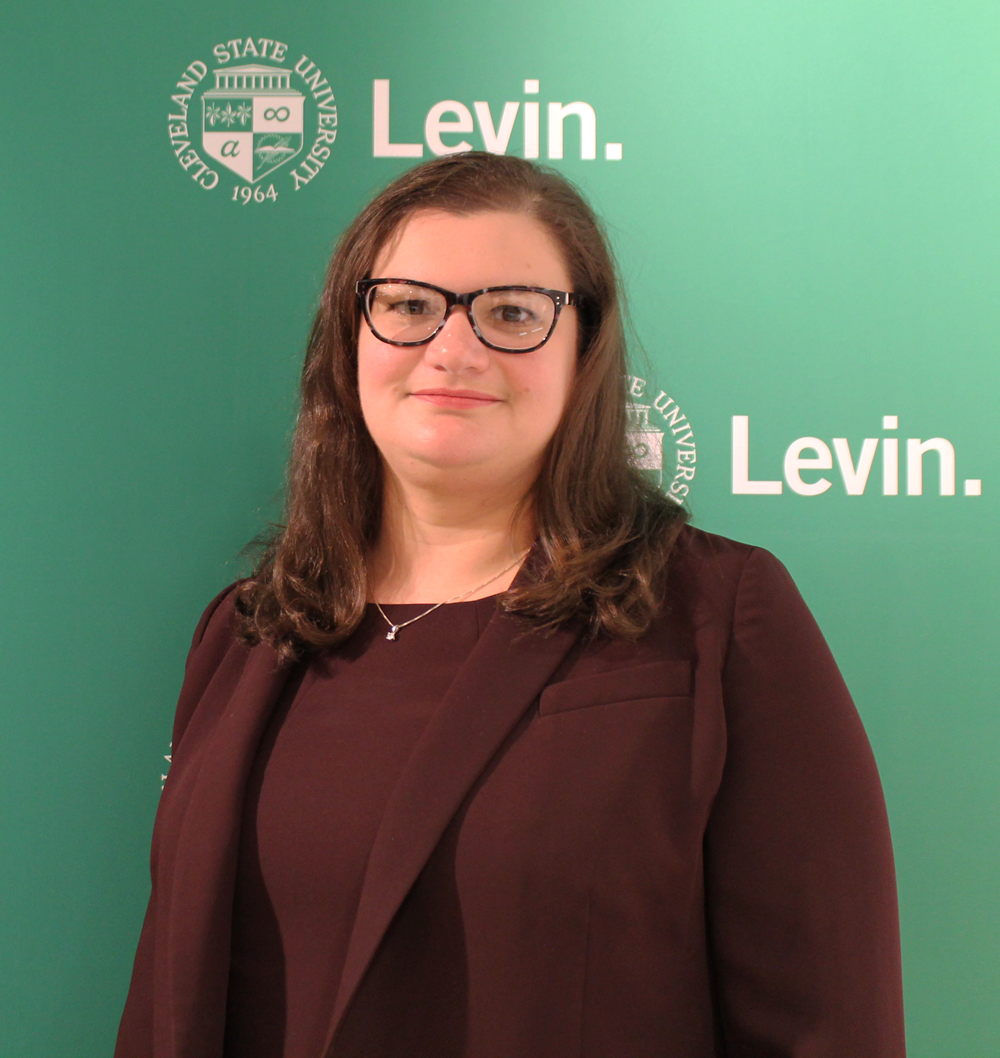 Dr. Merissa C. Piazza is a Program Manager at the Center and specializes in economic development, entrepreneurship, workforce development, metrics and indicators, and survey research. She is an economist with vast experience conducting academic and applied research studies and her research portfolio includes projects on entrepreneurship, investigating high-growth firms, analysis of the adoption of technologies in industries, navigating industry workforce development issues, and overall industry analysis.
Dr. Piazza is experienced working with datasets of all types to create measures, metrics, and indicators. She is skilled at combining datasets, understanding the strengths and weaknesses of data, as well as getting the most out of data with limited resources. Dr. Piazza has worked on several dashboard and indicator projects for the Center and is very knowledgeable about data and data sources. Beyond her data work, she concentrates in all aspects of survey methodology and research. She is adept at questionnaire design, survey methodology, survey implementation, survey management, and survey analysis. She is proficient in survey methodology, having studied at the University of Maryland's Joint Program in Survey Methodology takings courses in survey questionnaire design, survey measurement, and survey sampling.
Dr. Piazza earned her master's degree from the Graduate School of Public and International Affairs at the University of Pittsburgh. She earned her Ph.D. from Cleveland State University in Urban Studies and Public Affairs. Prior to joining the Center, she was a Coro Fellow/Cleveland Executive Fellow, an Economist for the Bureau of Labor Statistics (BLS), and an intern for the U.S. State Department in Santiago, Chile.
---
Abstract:
Disruptive Growth through Co-working Industry
This study examines the current state of the co-working industry and its potential for growth according to current supply-demand relationships as it relates to larger economic movements and to the regional market for Cleveland, Ohio, and the surrounding area. The study analyzes factors that influence co-working growth and uptake and projects the likely state of the industry in coming years. This study provides a assessment of the nature and scope of co-working supply and demand and develops a typology that can identify benefits and approaches for distinct types of co-workers and co-working stakeholders.