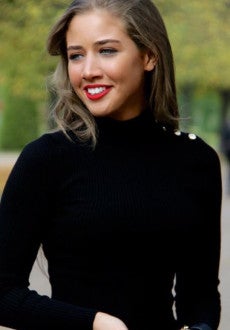 Mariam is working at Georgia's innovation and technology agency (GITA) as a head of strategic development department. She has executed different projects for startups including an incubator, accelerator, and other startup development programs. Mariam has IT and business background and she graduated from University College London (UCL) with first class honors. Mariam teaches entrepreneurship and innovation at Business and Technology University. She writes for Forbes Women Georgia, and eagerly believes in women power in developing Innovation and technology ecosystem. She is an active woman advocate and often participated in different events to empower and inspire women participation in STEM fields. Mariam also is Project Manager Professional (PMP). Before joining GITA, Mariam was involved in building UK startup VIENI-disruptive bus sharing platform. She was also working with Deloitte and Vimpelcom, biggest audit and telecommunication companies in Georgia.
---
Abstract:
Innovation, Entrepreneurship and 21st Century Educational Systems
Universities have the unique potential of transforming young driven individuals into passionate, innovative entrepreneurs. It further has the responsibility of raising adaptive, flexible, self-developing innovators, who may end up with their venture or be the ones who incorporate entrepreneurial soul in the organization.
It should be also emphasized that the Impact of engaged learning in universities is increasing due to the creation of fab-labs, maker spaces and ideation labs. Arguably, the role of those labs can be better utilized and more effectively used with appropriate and targeted programs, which allows efficient use of existing technology, boosting of creativity and experiential learning.
Opening up those spaces in universities provides further shift towards innovational and entrepreneurial mindset. It may be argued that due to the level of country's economic development, its intellectual resources and the percentile of GDP that goes into education, research and development, the role of the university and its value in the region may vary and can be changed according to changes to those variables. In its own right, it can be a very interesting research to undertake, how the value of university changes in different regions due to those variables with regards to the development of entrepreneurship and innovation. And vice versa, how entrepreneurship and innovation can be seen as drivers for regional development. More specifically, secondary data can be used to research and compare the role of universities on entrepreneurial ecosystems based on examples of California (U.S.A.) and Tbilisi (Georgia), developed and developing regions. Additionally, primary research can be conducted with entrepreneurial students in U.S. and Georgia to portray and compare their contemporary views regarding the impact of university education.