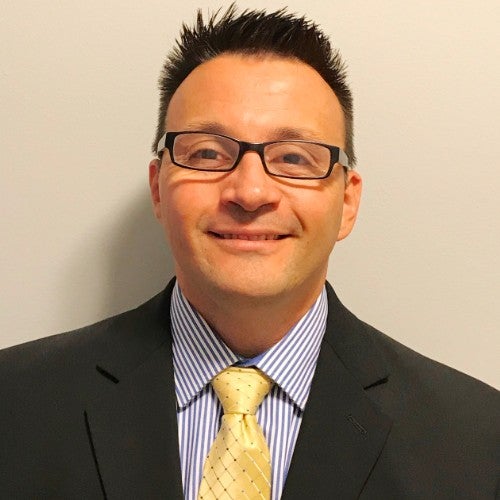 Dr. Dominic Buccieri is an Assistant Professor of International Business at Missouri Southern State University.  His research interests include new venture internationalization and global strategy, specifically looking at firms originating from emerging markets.  Dr. Buccieri's research has appeared in the Journal of Strategy and Management, and has presented at various national and international research conferences (Academy of International Business, Strategic Management Society, Academy of Management and International Applied Research Symposium 2017).  Currently, Dr. Buccieri serves as an ad hoc reviewer for the International Journal of Emerging Markets.  Additionally, he has served as a guest speaker at the MSSU Student Research Symposium. Dr. Buccieri spent 18 years as a practitioner, most of which in a small entrepreneurial firm, where led efforts in developing new product activities and international marketing strategies.  He earned his Doctorate of Business Administration from Cleveland State University. 
---
Abstract:
The Role of Entrepreneurial Orientation and Opportunity Recognition in Early Internationalization of High Tech International New Ventures
This research aims to empirically examine how international new ventures' entrepreneurial nature shapes the ways in which these firms recognize profitable opportunities that ultimately facilitate their early entrance into international markets.  Additionally, this paper seeks to examine how rapidly changing consumer markets impacts the utility of entrepreneurship in identifying profitable opportunities; and the necessity of an opportunity recognition capability in their early internationalization efforts.  The findings highlight that entrepreneurial orientation influences these firms' opportunity recognition activities, and both ultimately drives these firms successful early internationalization. 
Taken together, the results suggest opportunity recognition supports the relationship between international new ventures' entrepreneurial orientation and early internationalization activities.  Additionally, we find the relationship between opportunity recognition is of greater necessity when navigating heightened levels of market turbulence.  This paper contributes to the international entrepreneurship research by examining key traits and activities within small firms that successfully penetrate international markets at or near their inception. 
The findings offer meaningful implications as to the necessity for these small, resource constrained firms to develop and nurture the ability to uncover profitable opportunities across international markets.  Additionally, this study contributes to the understanding of international entrepreneurship of small to medium size enterprises from an emerging market of growing significance globally – India.