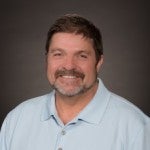 Dr. Daniel Fox currently serves as an Associate Professor and Chair of the Economics and Finance Department at Ashland University.  He is a Licensed Practicing Attorney and a Certified Public Accountant with extensive business and academic experience.  Some of his notable past service at Ashland University includes the following positions: Director of Entrepreneurship, Associate Dean of the College of Business, Chair of the Accounting/ IS Department, Chair of the Marketing/Hospitality/Fashion Merchandising/Sport Management Department, Co-Chair of the University Strategic Planning Committee. 
Dr. Fox teaches courses at the undergraduate and graduate level and has been very active in developing new programs at the University, including the 5-Year Accounting Program, Entrepreneurship major, MBA online program, Lifeworks Leadership program and the 1-year MBA program. He is the recipient of the 2019 Taylor Teaching Award, and recipient of the 2017 Dr. Donald Rinehart Honor and Integrity Award. Prior to joining Ashland University, Dr. Fox provided accounting, finance and training consultation to the world's largest oil company, Saudi Aramco, in Saudi Arabia for 5 years. He worked for the "Big Eight" accounting firm of Coopers & Lybrand, where he practiced as a tax attorney. He also practiced business and estate planning law with the law firm of Emens, Hurd, Kegler & Ritter in Columbus, Ohio. He also has extensive entrepreneurial experience working with and starting several new business ventures.
---
Abstract:
Venture Scouting for University Students
This paper introduces the concept of venture scouting as a method for students to learn about entrepreneurship and the supporting areas of the field. Not every student that takes entrepreneurship courses will go found their own business. However, many students may take skills like the entrepreneurial mindset and venture scouting back into a firm they work for in order to help position that company to make the most out of new innovations in the market space.