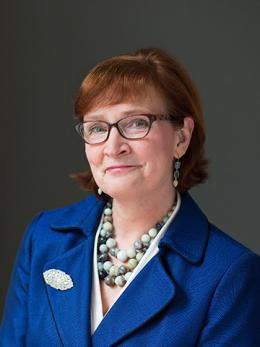 Bara Watts began her career as a dancer, choreographer and singer in New York City. She eventually moved into the film industry where she progressed up the ladder by being an "intrapreneur" eventually holding senior level positions as Director of Special Projects at MGM/UA Home Entertainment, Director of Worldwide Promotions at 20th Century Fox, and VP at Universal Studios.
She is also a serial entrepreneur. Her first company, Barbara Watts & Associates, an entertainment marketing company was sold to a New York agency after eight years. Later, having moved back to her home town Cleveland, her WebTV company UNCOMN.tv Network was awarded the prestigious Innovation Fund award through GLIDE. The Network produced successful web programs including "Got City*GAME!", and the "The Flannel Channel". While in Cleveland she served as interim Executive Director at "Red an Orchestra", a ground-breaking performance orchestra where she produced the first ever live orchestral performance in the multi-player avatar world, Second Life. Most recently she provided business management, marketing, and web technology consulting to various regional workforce organizations including Global Cleveland and RITE (Regional Information Technology Engagement).
---
Abstract:
Developing "Can-Do" entrepreneurial behavior in Liberal Arts Students through engaged experiential pedagogy
Highly selective Liberal Arts colleges attract students who have proven success in traditional educational performance. These students, generally speaking, have mastered important skills that enable them to excel with information assimilation, direction taking and critical thinking that result in positive test and written output. What would it take to instill can-do entrepreneurial behavior that could empower them to put into action their robust Liberal Arts education for positive change?
Over four semesters at Oberlin College a series of new programs were launched that employed an experiential, non-graded pedagogy to explore how Liberal Arts students would react. The programs included four six-week Introduction to Entrepreneurship classes engaging 74 students, a Startup Weekend program engaging 25 students and a three-part workshop with 12 Bonner-Center students. Each deployed similar experiential programming taking students through a problem-solving protocol that made failure permissible, grading a non-issue and innovation a priority. While certainly the participating students self-selected into the programs, it was interesting to see how many truly struggled with the lack of formal structure and openness of the process. At the same time there were very positive outcomes including students taking on independent projects and starting new ventures as a result of these programs. One student commented on their review, "Lots of material, but really unlike any other course at Oberlin. Really appreciated it."