​​​​​​​

Featuring Efren Flores
Date: Wednesday, July 15, 2020
Time: 10:00 AM to 11:00 AM EST
In the second of our USMCA webinar series, Efren Flores, director of the State of Ohio's Mexico Office will discuss new opportunities for Ohio Exporters to Mexico. Topics he will cover include:
The history and benefits of NAFTA and now, the USMCA in regards to Mexico and the U.S.
The major differences between the USMCA and NAFTA
New rules of origin
Customs and logistics between Mexico and the U.S.
Concerns and challenges, especially for the automotive and aerospace industries
What SMEs can expect in the near future
---
About the speaker: Efren Flores, Director of the Ohio Development Services Agency Mexico Office
Efren Flores has served as a keynote speaker at a variety of seminars in the U.S. and Latin America on the topic of Mexico's trade and investment opportunities. For the past 20+ years, he has served as an international business development consultant for companies interested in the Mexican market. He has assisted Mexican governments at the federal and state levels to develop government-to-government and corporate business promotion and negotiation.
Mr. Flores' professional experience includes working as a representative of the World Trade Organization for the Ministry of Economy, serving as a member of the APEC negotiation board and work as a senior trade specialist for a recognized consulting firm. In 2006, he founded Global Business Partners Mexico. He is the authorized representative for the states of Michigan, New York, Pennsylvania, Wisconsin and the Great Lakes Governors and St. Lawrence Premiers.
Mr. Flores has helped over 2,500 U.S. European, Indian and Asian companies establish business relations with Mexican companies. He has actively participated in over 50 trade missions to Mexico and has extensive experience in the following industries: automotive, environmentla, agricultural products and equipment, heavy machinery, telecommunications, civil and general security, medical, plastics and chemicals. He is skilled in negotiation, international business development, business culture, international trade and investment, market strategy, strategic planning, global sales and business management.
He is bi-lingual in English and Spanish, his native language. Mr. Flores has a bachelor's degree in International Business from California State University Northridge and a combined bachelor's degree at ITESM.
LinkedIn Profile​​​​​​​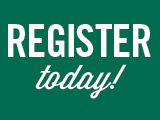 ​​​​​​​