Featuring Nancy Ward
Date: Wednesday, July 8, 2020
Time: 10:00 AM to 11:00 AM EST
In the first of our USMCA webinar series, Nancy Ward, director of the State of Ohio's Canada Office will discuss new opportunities for Ohio Exporters to Canada. Topics she will cover include:
Technical and documentation differences between USMCA and NAFTA
New rules of origin and how this will benefit Ohio manufacturers
Opportunities for:

Small to Medium Sized Enterprises (SMEs)
Agriculture and food processors, specifically providing additional access to Canadian markets
Digital services and e-commerce

Improvements in intellectual property protection
An overview of sectors that will have increased opportunities post COVID-19 
---
About the speaker: Nancy Ward, Director of the Ohio Development Services Agency Canada Office
​​​​​​​Nancy Ward founded Grow Trade Consulting in 2004 after six successful years with the Canadian Trade Office of the Great Lakes St. Lawrence Governors & Premiers (formerly the Council of Great Lakes Governors). For the past 20+ years, she has assisted U.S. and overseas SMEs to find Canadian partners and opportunities across a wide range of industry sectors. Nancy has coordinated multiple trade missions across Canada. She currently helps SMEs located within the states of Ohio, Wisconsin, Michigan, Pennsylvania and North Carolina to identify and access business opportunities in Canada. Her company, Grow Trade Consulting Inc. has assisted Ohio companies since 2017.
Nancy has held past positions in adult education, retail customer service, sales and marketing and with the Canadian subsidiary of a U.S. automotive parts manufacturer. She earned an honors degree in Political Science from Carleton University and a post-graduate designation in International Business from Sheridan College.
She is the past president of the International Trade Club of Toronto, vice president of communications in the Organization of Women in International Trade, Toronto, the recipient of the 2011 Joanna Townsend Award as Export Champion and recognized as an outstanding woman in Ontario who through business and personal networks create opportunities to actively support Canadian women entrepreneurs and succeed in international business.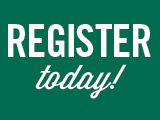 ​​​​​​​