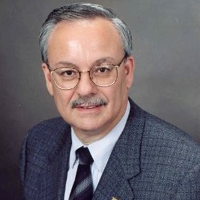 Robert P. Imbriani (Bob) has been in the international/domestic transportation and logistics field for almost five decades.  He has held various senior executive positions with major U.S. Customs brokers/freight forwarders. He is currently Executive Vice President, International for Team Worldwide & President of Team Ocean Services, Team Worldwide, Ltd. (Canada) and Team International Trade Services.
Mr. Imbriani is a well-known speaker and educator in the areas of trade compliance, contract negations, transportation, logistic/supply chain solutions, customs brokerage, trade development, e-commerce, commercial terms and financial services. He is an adjunct professor in these areas at Baruch College, Pace University in New York. He has presented classes at The US Merchant Marine Academy and The U.S. Naval Academy. He is a Certified Global Professional & instructor for NASBITE & UNZ & Co.
He is considered an expert in the areas of air and ocean cargo, international trade, export/import development, supply chain management, Foreign Trade Zones, import compliance and export controls under the International Traffic in Arms regulations (ITAR), The Export Administration Regulations (EAR) and other U.S. Export Control laws and regulations, US Customs and other global regulations. His audits are accepted by these control agencies and he has provided services directly to The U.S. Department of State, The U.S. Department of Commerce, The Norwegian, Finland, Danish, South Korean, Brazilian and other foreign governments. He is a consultant to a number of state development agencies that include Pennsylvania, Vermont and others. His background and degrees in Aerospace Engineering and International Business are of benefit to clients and team's international operations.
Mr. Imbriani is a recognized authority in the international logistics field having provided "expert" testimony in numerous court actions.  He is a regular contributor to major trade publications such as Air Cargo Magazine, The Journal of Commerce, World Trade Magazine, The Shipping Digest and many others. He is chairman of the Air Freight Forwarders Association e-Commerce Committee and Chairman of the Regulatory Committee.