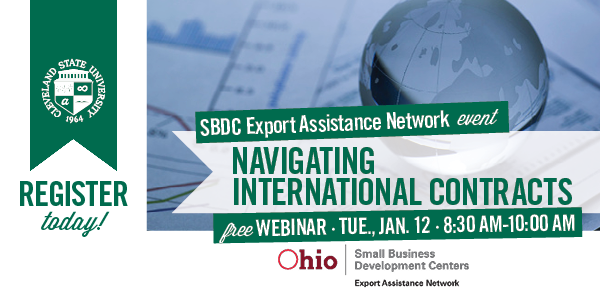 Watch the webinar on the YouTube Global Business Center Channel.
The international business environment is changing rapidly. To be successful, businesses must learn how to maximize their potential while minimizing risks. This webinar is designed to offer insight into risks associated with the global marketplace, information that must be taken into account and managed when developing, maintaining or expanding international sales.
January 12, 2021
8:30 AM to 10:00 AM​​​​​​​
What We Will Cover:
Due diligence
Political and economic climates
Product regulations
Clauses
Dispute Resolution
Anti-Corruption laws
And much more!
Speakers: