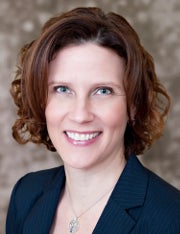 Speaker: Exporting Chemicals and Hazardous Materials: March 7, 2019
Karin F. Baron, Senior Regulatory  Consultant with The Acta Group (Acta®) and Bergeson & Campbell, P.C. (B&C®) has more than 15 years' experience developing, implementing, and managing complex chemical regulatory compliance matters for some of the largest industrial and specialty chemical companies in the world. Ms. Baron provides clients with expert advice and guidance in a broad range of chemical-specific regulatory matters in the North America, Europe, and Asia.  
Her primary areas of practice include hazard and risk assessment and communication, industrial hygiene and environmental health and safety (EHS) programs, and the safe handling and transportation of chemicals worldwide.
She has received certifications from the Dangerous Goods Advisory Council covering   the U.S. Department of Transportation under Title 49 of the Code of Federal Regulations (49 C.F.R.), the International Air Transport Association (IATA), the International Maritime Dangerous Goods Code (IMDG), and the European Agreement concerning the International Carriage of Dangerous Goods by Road (ADR). Ms. Baron's knowledge of the regulatory and cultural nuances of many regions (Asia in particular) can assist clients in gaining and maintaing competitive advantage across multiple jurisdictions.
Karin will speak on the topic of: South Korean and China Regulations and Other Asian Market Regulations and Opportunities.