August 23, 2018
8:00 AM to 4:00 PM
Exports of consumer food products are growing three times faster than sales here in the U.S. They have soared in recent years in response to consumers' growing purchasing power and lower trade barriers. We will provide an overview of the opportunities available around the globe and what's involved with learning to export.
Topics covered:
Export challenges and common pitfalls

What importers expect from your company

Using services and grants from US Dept. of Agriculture

How to obtain health certificates for foreign customs

Classifying your product for export

How to respond to export trade leads

Creating a solid export quotation
Keynote Speaker:
Enrique Rubio, Liasion, 

Food Export Association of the Midwest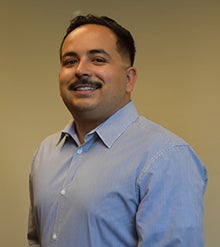 Enrique Rubio is a Liaison at the Food Export Association of the Midwest USA. This association offers international trade development services to U.S. exporters to over 40 countries around the world. Enrique works directly with Ohio suppliers of value-added food and agricultural products providing them with the programs and services needed to export and sell their products internationally. Enrique has been working at Food Export-Midwest since June 2017. Enrique holds a Bachelor's Degree in International Business Administration from the Fox School of Business at Temple University.  
In his position as a Liaison, Enrique conducts outreach at various U.S. tradeshows and conferences promoting the export of food and agricultural products from the Midwestern region of the United States.
DATE:
August 23, 2018; 8:00 AM to 4:00 PM
RATES:

Standard Rate: $150

Early Bird Rate: $95 - must register at least two weeks prior to event date

Group Rate: $70 per person - group rates apply to three or more individuals from the same company/organization

CSU Alumni Rate: $50 per person
Location:
Bonda Board Room, 2nd Floor in the Maxine Goodman Levin College of Urban Affairs, 1717 Euclid Avenue, Cleveland, OH 44115 (UR on the campus map here.)
REGISTRATION:
Register online here.