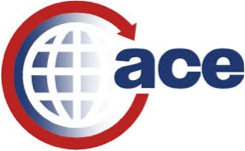 Submitting trade documents to multiple agencies is often a long and arduous process for traders.
In efforts to streamline this process an executive order has been issued stating: "By the end of 2016, the Automated Commercial Environment (ACE) will become the Single Window - the primary system through which the trade community will report imports and exports and the government will determine admissibility. Through ACE as the Single Window, manual processes will be streamlined and automated, paper will be eliminated, and the international trade community will be able to more easily and efficiently comply with U.S. laws and regulations." - Customs and Border Protection
This training will go through the ACE system step-by-step, layout the process and answer questions you may have on this new CBP procedure.
Training attendees are eligible to receive: NCBFAA-4.0 CCS/CES Credits.