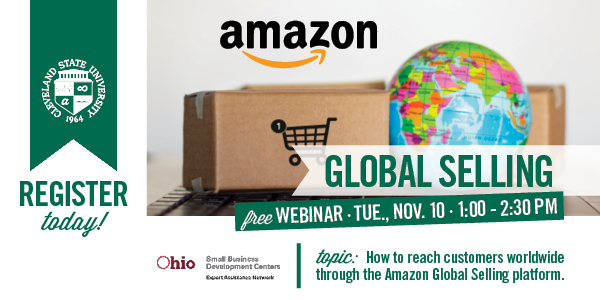 Watch the webinar on the YouTube Global Business Center Channel.
We are proud to partner with Amazon to provide a free webinar on the topic of Global Selling. This webinar will focus on how to reach customers worldwide through the Amazon Global Selling platform.
More than 95% of the world's consumers are outside of the United States. Exporting is a crucial tool for businesses of all sizes. For companies looking to expand globally, e-commerce can help. Join us to learn how. 
Date: November 10, 2020
Time: 1:00 PM to 2:30 PM