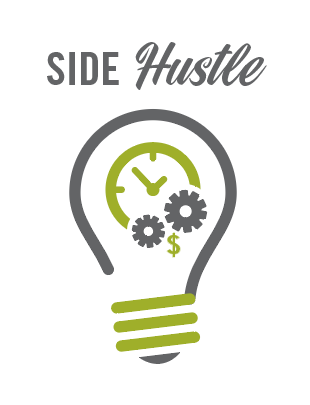 This Fall, hear from passionate entrepreneurs about how they started their Side Hustle to generate extra income and found themselves working full-time or building a thriving business. Entrepreneurs will share their stories, words of wisdom and more. Find inspiration to help transform your dreams into reality.
---

November 8, 2022 11:30 AM - 12:30 PM
Farbod Rohani
Farbod Rohani is the co-founder of Revioly, a tech startup company based in Silicon Valley, California that provides tools for onlinen shoppers to make more informed shopping decisions. He was a Spring 2022 Community+Innovation+Technology Hackathon mentor and the winner of Startup Vikes in 2019 while studying for a Ph.D. in Biomechanics. He is also earned his Master of Science in Engineering from Cleveland State University. 
---
Past Events
September 13, 2022 from 11:30 AM to 12:30 PM
Alysha Ellis
Alysha is an MBA and undergraduate alumna of Cleveland State University committed to creating, cultivating, and developing healthy communities through equity, entrepreneurship, health/wellness and empowerment. She is a blogger, entrepreneur, community leader, change-agent, consultant and published author. Read more about Alysha here.

---
October 25, 2022 11:30 AM - 12:30 PM
Imani Stephens
Imani Stephens is currently a graduate student in the Monte Ahuja College of Business at Cleveland State, receiving her Master of Business Administration degree. Imani graduated with her undergraduate degree in 2020 from CSU, receiving her Bachelors in Journalism and Promotional Communications.
During her undergraduate years at Cleveland State, Imani was a double major in Journalsim/Promotional Communications and Art. She was also Managing Editor for the Vindicator Magazine and a TRIO, PRSSA and the Entrepreneurship Club member. Presently, Imani is a Student Engagement Specialist in the Student Services Center inside the Monte Ahuja College of Business at CSU. She also is an Entrepreneur running her beauty and freelance writing businesses.