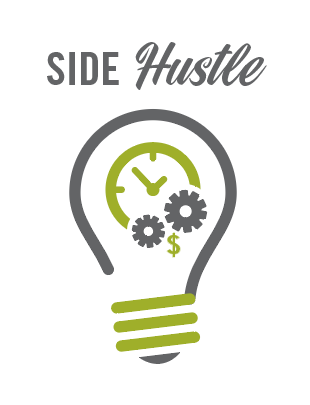 This Fall, hear from passionate entrepreneurs about how they started their Side Hustle to generate extra income and found themselves working full-time or building a thriving business. Entrepreneurs will share their stories, words of wisdom and more. Find inspiration to help transform your dreams into reality.
September 13, 2022 from 11:30 AM to 12:30 PM
Alysha Ellis
Alysha is an MBA and undergraduate alumna of Cleveland State University committed to creating, cultivating, and developing healthy communities through equity, entrepreneurship, health/wellness and empowerment. She is a blogger, entrepreneur, community leader, change-agent, consultant and published author. Read more about Alysha here.
Coming soon....
---
September 27, 2022 11:30 AM - 12:30 PM
Ryan Goldstein
Ryan Goldstein is an exercise physiologist, certified personal trainer and owner of Lyndhurst Fit Body Boot Camp. For the last 6.5 years he used his Masters degree in Exercise Science to help private clients, as well as patients at the Cleveland Clinic, lose weight and improve their overall lifestyle. Ryan is extremely passionate about helping residents of his community achieve their fitness and fat loss RESULTS.
In Ryan's Own Words:
I understand, from a variety of levels, what it is like to be uncomfortable in your skin or to want to have better control over your body or your desired outcomes. Growing up, I was always active and spent most of my time playing sports. When I started college, and my activity level changed, I didn't just gain the "freshman 15", I gained the freshman 40!! I hit a point where I looked in the mirror and said "I can't do this anymore"… Maybe you can relate to that feeling.
On that day I committed to retraining my body AND my mind to embrace a healthier way of living. I made smarter food choices and followed a consistent routine of strength training and high intensity interval workouts that helped me burn fat, build muscle and finally gain back my confidence. After this experience, I dedicated my time to further my education so I could help others change their lives.
Our team will help you stay accountable by providing a cutting-edge fitness program in a fun and motivating atmosphere to help you reach your goals. We recognize that people have a life, so each 30 minute workout is strategically planned and scientifically proven to deliver REAL results and get people back to their day. Lyndhurst Fit Body Boot Camp isn't just a gym, it is a place where our members enjoy being part of a community of like-minded people who are changing their lives with our unstoppable fitness formula!
---

October 25, 2022 11:30 AM - 12:30 PM
Imani Stephens
Imani Stephens is currently a graduate student in the Monte Ahuja College of Business at Cleveland State, receiving her Master of Business Administration degree. Imani graduated with her undergraduate degree in 2020 from CSU, receiving her Bachelors in Journalism and Promotional Communications.
During her undergraduate years at Cleveland State, Imani was a double major in Journalsim/Promotional Communications and Art. She was also Managing Editor for the Vindicator Magazine and a TRIO, PRSSA and the Entrepreneurship Club member. Presently, Imani is a Student Engagement Specialist in the Student Services Center inside the Monte Ahuja College of Business at CSU. She also is an Entrepreneur running her beauty and freelance writing businesses.
---

November 8, 2022 11:30 AM - 12:30 PM
Farbod Rohani
Farbod Rohani is the co-founder of Revioly, a tech startup company based in Silicon Valley, California that provides tools for onlinen shoppers to make more informed shopping decisions. He was a Spring 2022 Community+Innovation+Technology Hackathon mentor and the winner of Startup Vikes in 2019 while studying for a Ph.D. in Biomechanics. He is also earned his Master of Science in Engineering from Cleveland State University.