Leading in Challenging Times
Lunch & Learn: Business Survival Guide
Wednesday, June 10th 2020
12:00 noon
Jerry Sabol has always had a passion for music. When he was 8 years old, he used to take and record music from the radio on to cassettes, then he would pretend he was the jock on the radio between the songs. Growing up he was a "Band Geek", playing a mean trumpet, as well as a Choir Guy, who went All-State as a freshman. Helping the choir director re-write a 3-part harmony, into a 4-part harmony of The Lion Sleeps Tonight, was one of his fondest memories from that. His passion for music has always been present throughout the years. It is part of his very core.
He started as a DJ in his teens, DJing for his peers after they recommended him for the school dances. Ever since then, no matter where he was, he has always been a DJ/Entertainer. Even while he serving in the Navy, Jerry would take his CDs out to venues in other countries, bringing everyone from the ship, to the place they heard music they knew. He can proudly say he has DJ-ed in 13 different countries. Now with 20+ years in this industry, this is not just a job to him, it is his passion and his life. From making amazing memories at weddings to just having a blast at festivals, everything he does, he does because he loves doing it.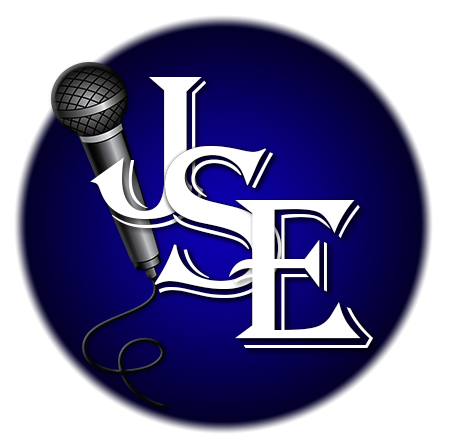 ​​​​​​​After almost 2 decades in the industry, Jerry founded J Sabol Entertainment (JSE) in 2011. Jerry has a staff of over 14 with 10 audio systems and even more peripherals. JSE not only provides DJ services, but also Silent Discos, Virtual Reality and Retro Gaming Systems and other entertainment. JSE was the first entertainment company in Ohio to introduce the newest bar trivia called SpeedQuizzing. JSE can say that they have the longest-running SpeedQuizzing show in Ohio at 7 years! With over 800+ events a year (when not on viral lockdown) and growing. The sky is the limit as Jerry and his team plan the next phase of JSE hoping to host larger and livelier events. Oh, and he has an online radio station, that his wife calls his "Quarantine Hobby".