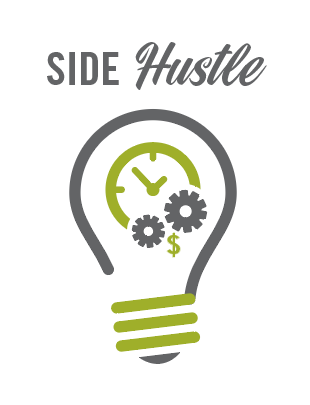 Get ready to roll up your sleeves and Zoom in from home to turn your passion and ideas into action during the "How to Create A Side Hustle" hands-on workshops!
In uncertain times, generating extra income can be a source of comfort. Whether you suddenly find yourself at home unable to work or you have a few extra hours with no commute, now is a good time to focus on starting or growing your side hustle.
Entrepreneurs will share their stories of how they built side hustles and took them from the kitchen table to national TV. Words of wisdom from experts in branding, filmmaking, brand strategy, social media, financial planning and more will teach you basics that can help transform your dreams into reality.
All events are virtual on Zoom. Register today!
Wednesday, February 24, 2021
4:30 PM to 5:30 PM
Garrett Leinweber
My Mindful Market, Alum
Wednesday, March 24, 2021
4:30 PM to 5:30 PM
Raland Hatchett
R&H Professional Services
Wednesday, April 28, 2021
4:30 PM to 5:30 PM
Elizabeth Mackin
Sew Supportive, Alum
Nine reasons to attend:
Know your why: understand the heart behind the hustle
Choose joy: invest in work that loves you back
Challenge yourself: learn to see growth opportunities everywhere
Build community: learn and share with others
Leverage technical skills: apply support experiences in new ways
Prioritize flexibility: learn how to scale up or down as needed
Plan for seasonality: learn how to request PTO or plan for busy and slow seasons
Create a schedule: stay organized to maximize your time
Don't limit yourself: leave the myth of one career behind