Raland Hatchett
Date/Time:
Wednesday, March 24, 2021
4:30 PM to 5:30 PM
Raland Hatchett is President and CEO of R&H Professional Services, LLC, a strategic business consulting firm established in 2008 in Cleveland, Ohio solving the most pressing needs businesses encounter that prohibits their growth potential.
An accomplished community leader, Mr. Hatchett is known for developing effective growth strategies and driving results and performance. A trusted influencer and seasoned executive manager, he has the expertise to direct, empower and encourage diverse teams, as well as the ability to transform an organization facing significant operational issues into a fiscally sound institution. 
Mr. Hatchett has an MBA in finance from Case Western Reserve University's Weatherhead School of Management and is a graduate of the Leadership Cleveland Class of 2016. He is a graduate of Goldman Sachs 10K Small Business program in April 2019 (Cohort 19). He has received many honors and awards including those being awarded by the Leadership Akron Alumni Association New Community Leader in 2018 and the Weatherhead School of Management Alumni Advisory Council, Class of 2016.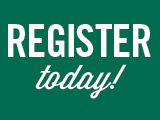 ​​​​​​​