Date/Time:
Thursday, July 16th 2020
3:00 PM to 4:30 PM
Register here!
Michael Epstein - Topic: How I Built This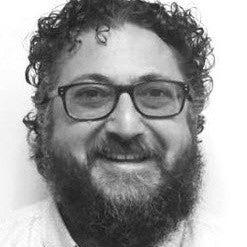 Michael Epstein was born and raised in progressive Shaker Heights, Ohio, an inner ring suburb of Cleveland, and attended Shaker schools from K-12 where he graduated in 1991. After high school Michael traveled extensively, backpacking across the United States, Europe and Asia while attending colleges here and there. In 1995 Michael began working in the family business, Eppco Enterprises, that was founded by his father and uncle in 1980.   
In 2014 Michael started a new division, MODGY. A portmanteau of the words Modern and Edgy, with a goal on Modern Edgy Design that is affordable, fun and different, Modgy has been featured on Good Morning America, The Today Show, The View, Strahan Sara and Keke, as well as many more.
Today Michael resides in the suburb of Beachwood with his three children, three dogs, mouse, fish and bearded dragon. In his spare time, he loves to cook, spend time with his family and pets and being outside in nature. He has traveled to China and Southeast Asia on business more than three dozen times along with many international personal trips and can give you a tip or two on overcoming jet lag.