Garrett Leinweber
Date/Time:
Wednesday, February 24, 2021
4:30 PM to 5:30 PM
Garrett Leinweber has been an entrepreneur since day one. "Ever since I could remember I would be setting up stores and asking my parents and grandparents to come shop," he says. "This eventually led to my first business in grade school."
"In 2nd grade I decided I wanted to start a chocolate business and sell my different kinds of sweet confections in my school cafeteria. I can say I was the only one my age writing a business proposal to their principal offering to give the school 20% of all proceeds to be able to set up shop.  My first business venture went so well I was able to reach my savings goal. This was a glorious day and left me feeling very proud of what I had accomplished in just a few short weeks. I knew from then on I was meant to own my own business."
"When I was in high school, my ambitions of being an entrepreneur only strengthened. By 7th grade I was selling skateboards and skateboard shoes out of my dad's basement to all my skateboarding friends. At the time, no one had a drivers license and the closest skate shop was on the other side of town, so everyone in my area would buy all their skate gear from me since it was more convenient."
"After high school, I decided to attend Cleveland State and learn more about business. This is where I learned a lot of what I use today in the everyday operations of my current business.  I thoroughly enjoyed Cleveland State; the professors were my favorite part of the experience."
"While in college, I found something else I was good at and loved to do, which was selling cars. I am a car guy by nature and I loved to hunt down unique, but neglected, cars that I knew I could buy low and fix up for a nice profit. Everyone thought I was crazy with all the cars you would see in my driveway."
"While I learned the ins and outs of refinishing and repairing cars, I learned how much money certain parts in certain cars were worth, as I was the one always buying them. Soon after graduating from Cleveland State, and doing a lot of research on used parts, I realized I could scale the business of car parts further than I could with whole cars themselves. This led to me and my girlfriend Brittany creating a business plan to get our car parts business started. We named the business Turbo Town. We sold everything from used engines and transmissions, to the smallest of knobs and plastic components that would be way too expensive to buy at a dealership. After two years of operation, we started to really figure the business out. Then, unfortunately, a fire destroyed everything we had built. Tires were burnt, the forklift was destroyed and all of the parts were beyond salvageable."
"You can imagine at this point how devastated we were to see all of our hard work literally go up in flames. Several months after the accident, I was back to the drawing board.  I thought about how Brittany and I always watch what we eat, and how we like to make healthy dishes by re-engineering traditional dishes we like to eat, that are mostly NOT healthy. Then I began to think about how people snack even more than they eat meals these days. My next thought  was, what if we take our knowledge of turning traditionally delicious foods into foods that are healthy, and create on the go snacks that people could eat anywhere, anytime.  I knew people had a lot of difficulty with snacking, especially at work." 
"She immediately loved the idea.  The next step was picking out a fitting name.  We decided to name our company "Mindful Market".  Unfortunately, after a quick trademark search, we found there already was a Mindful Market.  To overcome this obstacle we decided to add "My" in the front and then became, "My Mindful Market".  We learned sometimes you just have to roll with problems that may arise and keep on going."  
"Today, almost three years later, we have our own production facility, two retail storefronts, an online store, distribution with Whole Foods in Rocky River (soon to expand), and other stores that carry our products in the Cleveland area.  We are quickly expanding our reach into other geographical areas, growing our offerings and product options, as well as always finding ways to make getting our healthy snacks to the consumer even easier."
"I have learned a lot throughout my life and all of my business ventures, from selling chocolates in grade school, to now growing a brand that is aiming for nationwide distribution, and it is a dream come true."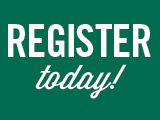 ​​​​​​​