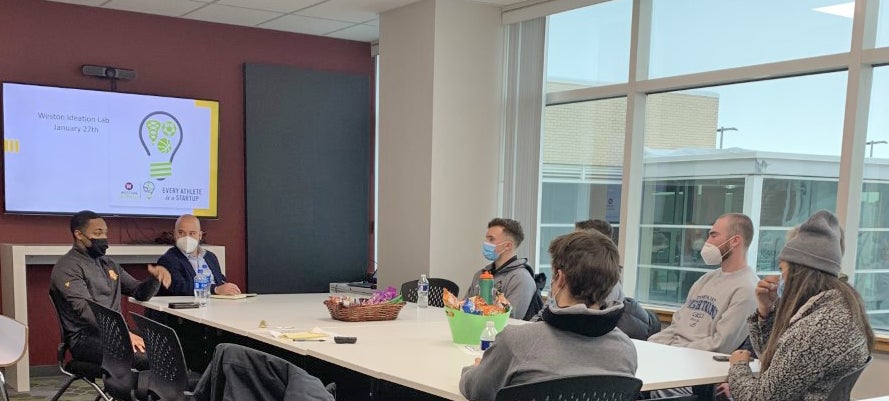 At the first meeting of the Every Athlete Is A Startup inaugural cohort on Friday, January 28th, in the Weston Ideation Lab, six student athletes heard from Mark Granville, Account Executive, Organizational Business Development for the Cleveland Cavaliers and Mark Mazzagatti (Mazz), Director, Franchise Partnerships for the Cleveland Monsters, the Charge and the Cleveland Cavaliers.
"I left a $100,000 plus job in industrial engineering to work in sports because of my passion for basketball," said Granville. "People ask me how I made the transition and I tell them 'the world is nothing but problem solving.' It is no different with sports."
The two sports industry professionals shared more about their career journeys and anecdotal experiences working within sports, both having a background in college athletics, answered questions about the business of sports and their current roles.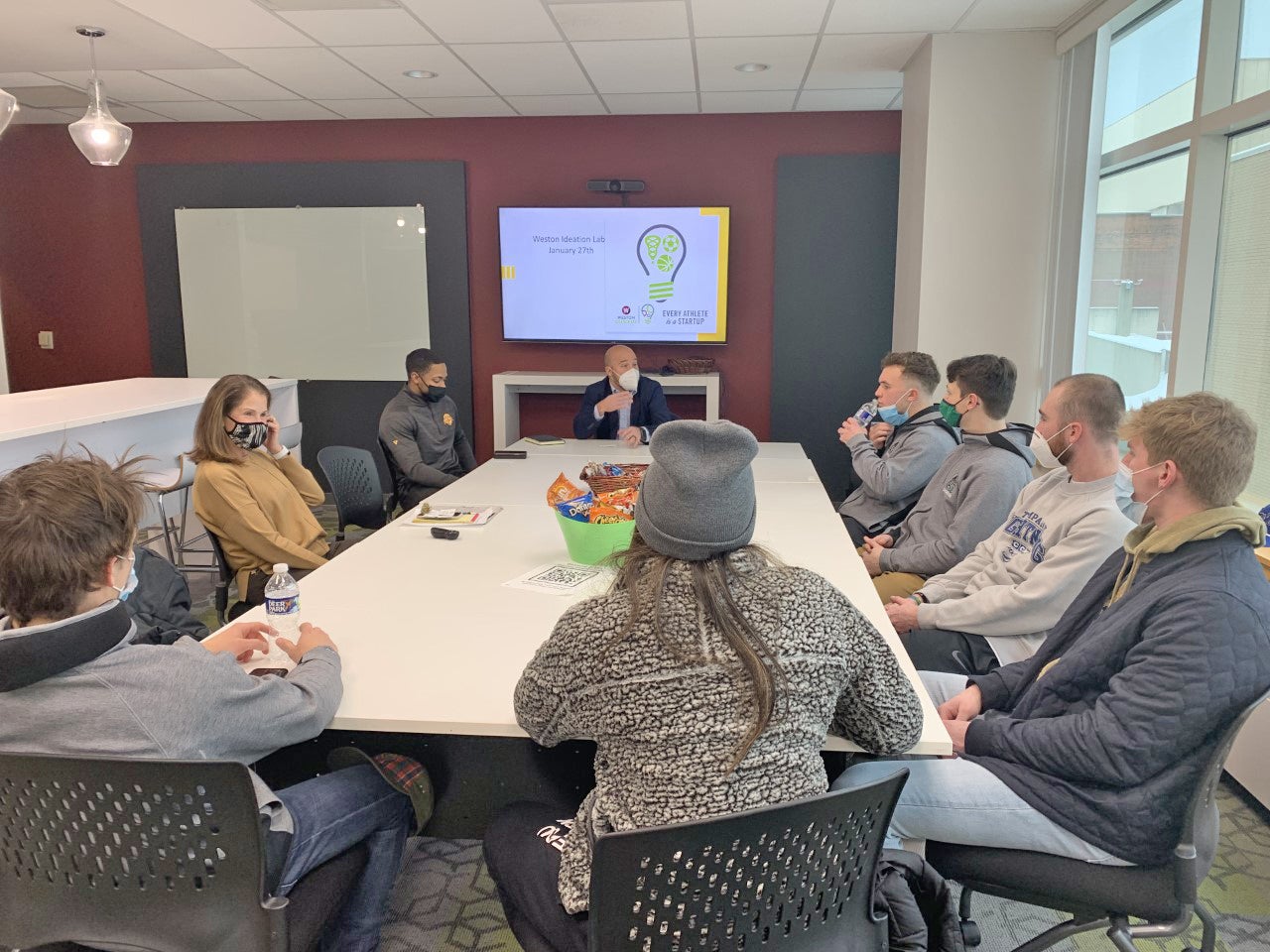 Students athletes included:
Throughout the inaugural Every Athlete Is A Startup program, The students will learn and apply marketing, personal branding and entrepreneurship skills (the Business Model Canvas) to identify their unique value proposition, potential revenue streams and more. Workshops, guest speakers and projects will further develop each student's "marketability" under the new NCAA rules enacted in Summer 2021 that provide athletes to profit.