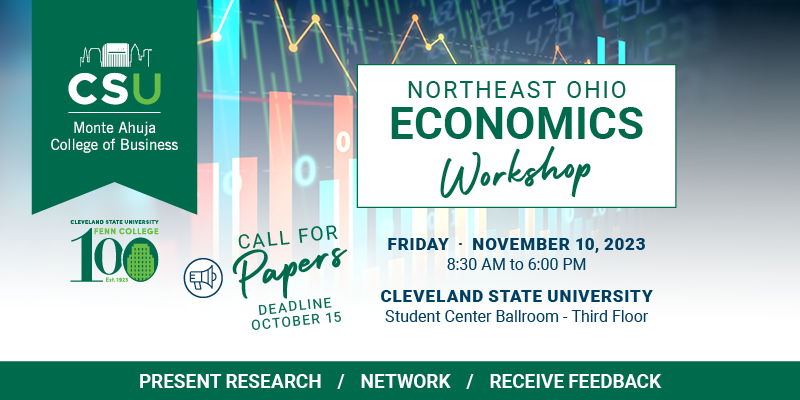 The Northeast Ohio Economics Workshop is back! The goal of the workshop is to provide economists in Northeast Ohio with an opportunity to present their research and to foster ties between area researchers who may have similar interests. The workshop is a great opportunity to network and receive feedback on research.
CALL FOR PAPERS DUE OCTOBER 15th!
Papers in the early stages of development are welcome and encouraged. If you are interested in presenting, submit either an extended abstract or a working paper by Sunday, October 15th. All submissions should be emailed to noew2023@gmail.com. Please include the phrase 'economics workshop' in the subject line. 
Save the Date!
Friday, November 10, 2023
8:30 AM to 6:00 PM 
Cleveland State University
Student Center Ballroom - Third Floor
2121 Euclid Avenue, Cleveland, OH 44115
---
Past Northeast Ohio Economics Workshops: