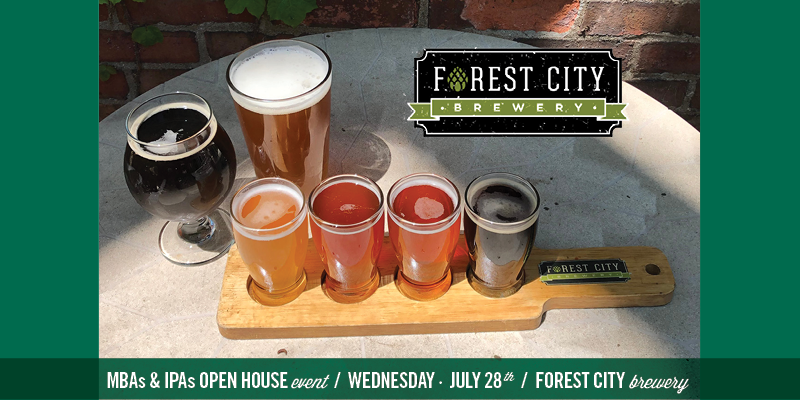 Invest in your future and join a diverse group of emerging business leaders who have earned an MBA or graduate business degree from CSU. Our transformative programs provide you with the knowledge and skills to help you become a better leader, compete in the global marketplace and advance to the next level in your career.
Visit the location of Forest City Brewery, co-owned by one of our alumni. Enjoy appetizers and hear from alumni, current students and faculty.
Wednesday, July 28, 2021
5:00 PM - 7:00 PM
Forest City Brewery 
2135 Columbus Road
CLEVELAND, OH 44113
At this open house style event, you can speak with the MBA director, the Executive MBA Faculty Director, meet with an advisor and visit with current students, faculty and alumni. It's a great way to experience our programs firsthand - and enjoy some after work appetizers!