Human Behavior in Project Portfolio Selection: Insights from an Experimental Study
Dr. Rainer Kolisch, an expert in the field of operations management, experienced editor, researcher and publisher, will join us in the Monte Ahuja College of Business to speak about his research in Human Behavior and Decision Making. 
| | |
| --- | --- |
| Date: | Tuesday, April 19th, 2016 |
| Time: | 4:45 PM |
| Location: | BU 419 (Dean's Office Conference Room) |
Abstract:
How do we make decisions about projects? Choosing the right subset from a set of potential projects is a key driver of success and failure in new product development. Dr. Rainer will speak about: 
How human decision-makers act in the context of project portfolio selection 

Experimental studies conducted

Explain the decision rules people apply to when selecting projects 

Describe how cognitive limitations influence their selection process
Dr. Rainer will discuss how his research shows that subjects' adhere to four heuristics and that their decision-making is partially explained by adherence to two simple decision rules. He will further discuss how problem complexity limits the application of these rules to a subset of projects and demonstrate that human decision makers focus on selecting projects with low risk if outcome uncertainty differs between the projects, resulting in portfolios with few high risk and high impact projects.
Biography: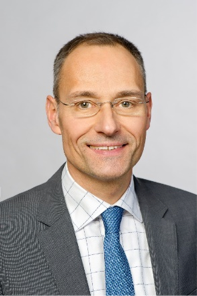 Rainer Kolisch is a full professor at the TUM School of Management at the Munich Institute of Technology. Dr. Kolisch obtained a Master's degree in Industrial Engineering from Darmstadt Institute of Technology and a Ph.D. in Operations Research from Kiel University, Germany. He has published more than 40 papers in scholarly journals in the field of operations management. Dr. Kolisch served as associated editor fo the Journal of Scheduling, OMEGA as well as Flexible Services and Manufacturing. Currently, he is editor-in-chief of OR Spectrum as well as associate editor of the European Journal of Decision Processes and a member of the editorial board of Operations Resarch for Health Care. His current research is on health care operations, airport operations, project management and scheduling. Learn more about Dr. Kolisch by visiting the TUM website here.
RSVP Here:
All are welcome to attend! If you are not a student, simply place "alumni", "faculty" or  "working professional" in the Degree/Major RSVP form below.