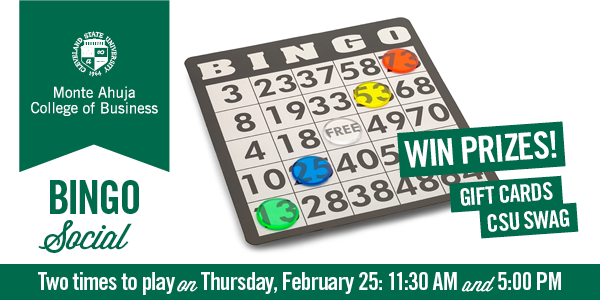 Join the Monte Ahuja College of Business student organization leaders and college leadership for a fun, student social on February 25th. Join us at 11:30 AM and/or 5:00 PM as we play bingo, award special gifts, Cleveland State swag and mix and mingle.
Registration is now closed.
For any questions about this event, please contact h.schlosser85@csuohio.edu.